And we can't stop it. The oldest is now 6, the middle boy 3, and the youngest 1. Time is flying by and because we live apart from our families and old friends, they are missing the moments. Missing the amazing changes in our boys: the 6 year old writing little stories now about airplanes, the 3 year old singing songs from the radio (word for word) and rocking out in our car, the one year old taking those baby steps while holding onto anything that will help him stand.
I always envisioned we'd be surrounded by the ones closest to us when these things happen and yet the opposite is what's true. My aunt, uncle and cousins haven't even met them yet and the oldest will be in first grade soon. The husband's aunt just met the two older boys last year for the first time at ages 5 and 2.
It breaks my heart.
Life is going on in the lives of our families and old friends and I wonder from time to time if they're noticing that our children are growing. Do they realize what milestones they are missing? How important it is for us to seize the day when we visit with them? These children are precious and growing and it's not stopping. They're only going to be young once.
Living here in Boulder with its majestic mountains and bright sunshine (and excellent school system) is like a dream except that our families and old friends aren't here to share it with us. The thorn in this rose of being here in Boulder is that we are living far away from those we hold dear. We have facebook, and blogs and Skype and somehow it still doesn't feel like it's enough.
They're growing fast - these boys of ours - and we can't stop it. It breaks my heart that those closest to us are not here to witness it. But I guess we can share it - as best we can through this new modern media and phonecalls and visits, and for now that will have to do.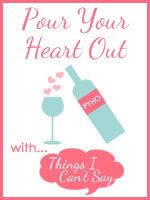 Just wanted to send a special shout out to Shell for creating this meme that allows me to share the deepest parts of my heart. Thanks, Shell!